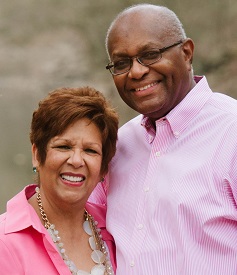 Pastor Brian H. Grant was born in Jamaica West Indies as a Christmas Eve gift to his family. His parents were committed Christians who made sure their three sons were taught the importance of serving the Lord at an early age. His dad was an elder and church planter who traveled throughout Jamaica preaching and teaching God's Word. His parents' passion and godly example left an indelible mark on Brian. As a result, he wrote this verse in his Bible when he was 17 years old: "I must work the works of him that sent me while it is day; night cometh, when no man can work." John 9:4. This verse has served as a great motivation in his life.
In 1975 he married Sherryl Hart, the daughter of missionaries in Jamaica. At that time, he was a young preacher and very active in ministry in Jamaica. After praying for God's direction, the Lord led them to Philadelphia to help build Germantown Christian Assembly (GCA) which had just started in 1973. Brian & Sherryl threw their full energies into the ministry while Brian pursued graduate studies and his financial planning career. From the outset he used his occupation as a ministry; witnessing to some and quickly inviting others to visit GCA. In 1988, he became owner and president of Premier Financial Group, which over the years has provided several young people career opportunities in the financial services field.  He has sat on several boards in the financial services industry and has also served as a board member of Carver Foreign Missions, the Caribbean Graduate School of Theology and the Grand Old Gospel Fellowship.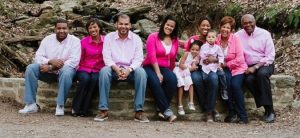 Brian and Sherryl have been married for over 43 years. They have three adult children, two daughters-in-law (all 5 are active in ministry at GCA). and three grandchildren. Sherryl has been a true partner with Brian in ministry. They have worked together in numerous ministries, including hosting young adult Bible studies in their home for over 20 years. Sherryl also spent several years as president of the Ladies' Ministry and is presently director of the adult choir, the Voices of Praise.
Brian is a gifted Bible teacher and evangelist with a pastor's heart. He has preached at gospel crusades, Bible conferences and revivals in many parts of the United States, Canada, Jamaica and Kenya. He can be heard on the radio broadcast, "Living God's Way" which airs in the Philadelphia area on WFIL Radio, 560 AM at 5:30 pm and 11:30pm each Sunday. The program can be accessed worldwide at WFIL.com at these same times.