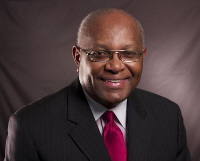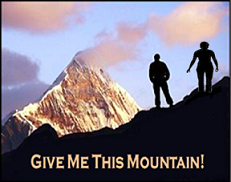 New Year's Day 1929 is one of the most memorable days in college football history. That day, the California Golden Bears faced the Georgia Tech Yellow Jackets at the Rose Bowl. Midway through the second quarter, Roy Riegels of the Golden Bears picked up a fumble 30 yards from the opposing team's end zone. What happened next was a big surprise; Riegels got confused and instead of running the 30 yards to Georgia's end-zone, he turned around and ran in the wrong direction. One of his teammates chased him, screaming at him to stop. He finally caught him at his 3-yard line and eventually brought him down at their own 1-yard line. Riegels had almost scored a 70-yard touchdown for the other team! He was so distraught his coach had to talk him into returning to the game for the second half. He said, "Coach I can't do it. I've ruined you, I've ruined myself, I've ruined the University of California. I can't face that crowd." The coach responded, "Roy, get up and go back out there; the game is only half over."
Thank God the game is not over. 2014 may have been a tough year, but God has brought us to a brand new year; the game is not over. There will undoubtedly be new challenges, but President Eisenhower once said: "Every tomorrow has two handles. We can take hold of tomorrow with the handle of anxiety or with the handle of faith." If we take the handle of faith in 2015, we will see God do some amazing things.
In Numbers 13, Caleb took the handle of faith. He was one of twelve spies Moses sent into Canaan to scout out the territory before attacking it. But ten of the spies were afraid when they saw the size of the enemy. They said, "We can't attack those people; they are stronger than we are." Negativity is contagious and very soon this bad report was accepted by the majority of the people who gave up hope and started crying, wishing they had never left the "safety" of slavery in Egypt. But Caleb courageously said, "Let us go up at once and take possession, for we are well able to overcome it." Caleb saw the same obstacles as the other ten spies, but chose "the handle of faith."
So look at what happened in Numbers 14:6-10 – "But Joshua the son of Nun and Caleb the son of Jephunneh, who were among those who had spied out the land, tore their clothes; and they spoke to all the congregation of the children of Israel, saying: 'The land we passed through to spy out is an exceedingly good land. If the LORD delights in us, then He will bring us into this land and give it to us, a land which flows with milk and honey. Only do not rebel against the LORD, nor fear the people of the land, for they are our bread; their protection has departed from them, and the LORD is with us. Do not fear them.' And all the congregation said to stone them with stones. Now the glory of the LORD appeared in the tabernacle of meeting before all the children of Israel."
Here are a few lessons we can learn for our walk of faith:
Stop worrying about the odds against you. God knows all about your problems and trials, but does not want you to focus too much on them. Focus instead on him; the God who is able to do exceedingly, abundantly above all you can ask or think (Eph. 3:20). The other ten spies saw all the difficulties, but Joshua and Caleb saw the God who was able.
Have confidence in God. Despite the odds, Caleb was convinced that if God was with them he would destroy the enemy's protection. Aren't you glad God can help you overcome all the obstacles you face?
Move forward in faith. This may be lonely, for just like how they were about to stone Caleb, folks may think you are crazy to believe God will come through for you. Remember, it's more important to be in tune with the voice of God than to make your final decision based on the fears of your friends and relatives.
Caleb's faith was consistent. Forty-five years later we meet Caleb in Joshua 14. He's now 85 years old but he's still walking by faith. He'd learn to trust God when he was young and over the years his faith has grown even stronger. The land he seeks has giants and is well fortified; this is a job for a much younger man. But Caleb, 85 years young, is not afraid of the giants. He tells Joshua, "…give me this mountain…the Lord will be with me, and I shall be able to drive them out" (Josh. 14:12). Whatever mountain you face, say to God, "Give me this mountain!" The Lord is able to give it to you.
Have a happy & blessed New Year!
Be blessed,
Bro. Brian