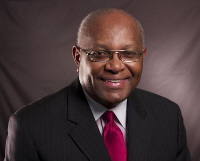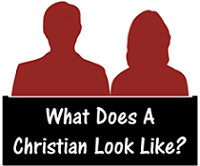 2 Cor. 5:17 (NIV): Therefore, if anyone is in Christ, the new creation has come: The old has gone, the new is here!
A little boy's mom was describing what it means to be a Christian. After she was finished, he looked up at her and asked, "Mom, have I ever met a real Christian?" So what should a Christian look like? In Ephesians 4, the apostle Paul shared lifestyle changes that ought to happen in the life of every believer.
Take time to read the entire chapter, but let me point out four identifying marks of a Christian that can be gleaned from this passage:
1. A Christian ought to look less like the world and more like Christ. Verse 17 indicates that Christians should not live like the rest of the world. But sadly, Christians often do everything they can to look like the rest of the world. This seems to be a growing epidemic. This weekend I got a great Chinese fortune cookie. It read, "You can't steal second base and keep one foot on first." And guess what? You can't grow up in Christ while you hold on to the world. We belong to God now. We must therefore stop conforming to the world and live for His glory. God is sculpting each of us into His masterpiece and one day we will be like Jesus! If we willingly seek to be more like our Savior, the sculptor will have less chiseling to do on us. And chiseling can be painful. It is my prayer that our desire will be to be like Jesus.
2. A Christian ought to have a strong sensitivity about sin. Sadly some folks have a nonchalant attitude to sin; "What's the big deal? God will forgive. He knows I'm only human." But verse 30 warns us not to grieve the Holy Spirit and He is always grieved when we harbor sin. Aren't you glad that God has already given us a prescription to deal with sin? 1 John 1:9 – If we confess our sins He's faithful and just to forgive us our sins and to cleanse us from all unrighteousness. So don't wait, deal with any unconfessed sin right now.
3. A Christian ought to have a desire to serve the Lord. Every Christian ought to be involved in ministry. In verses 8-14, Paul indicates that God has given every believer special spiritual gifts (supernatural enablement) to equip them for service. Isn't it exciting to know He has a special role for each of us to fill? Have you found yours yet? If not, get started in some area of ministry. You'll find, once you get started, it's easy to be redirected to the area God has in mind for you. It's always easier to steer a car that's moving than one that is parked.
4. A Christian ought to have a deep love for the family of God.
Verse 3 indicates that this love ought to drive us to make every effort to maintain unity in the family of God. But sadly the Christian church has a history of conflict. That is not what we ought to look like. Let me remind you of a story I've told before. A visitor at a mental hospital was astonished to note that there were only 3 guards watching over 100 dangerous inmates. He asked his guide, "Don't you fear that these people will overpower the guards and escape?" No, was the reply. "Lunatics never unite." Our impact for God is greatly enhanced when we work together in unity. When geese fly in a V formation, each bird flapping its wings creates an updraft for the bird flying behind it. By doing this, it increases the flying range of the whole flock by 71%. A goose that can fly 500 miles by himself can fly 855 miles with a group. The same thing can happen when Christians are united. We can accomplish much more for God's kingdom when we work in unity.
Years ago there was a song that became quite popular in Christian circles. It went like this, "If you were arrested for being a Christian, would there be enough evidence to convict you?" Let's make sure your life provides evidence; that it reflects what a Christian ought to look like.
Be blessed,
Bro. Brian